Veterinary Nurses & Technicians Conference 2019
13 July 2019

8:00am

–

5:00pm
About Veterinary Nurses & Technicians Conference 2019
Join us at the Veterinary Nurses and Technicians Conference for a weekend of educational sessions that will provide you with practical information across a range of topics. Veterinary nurses and technicians of all experience levels will find something of interest at this continuing education (CE) event. This conference has been approved for 13.5 AVNAT points.
Conference Announcement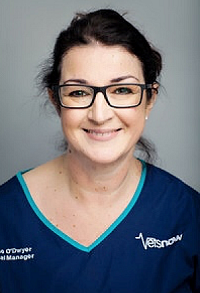 It is with profound sadness that we share the devastating news that one of our featured speakers for the upcoming conference, Louise O'Dwyer, passed away suddenly on May 5, 2019. Louise was a giant in our Industry, and this is an immeasurable loss to all of those that knew her both personally and professionally. Knowing Louise – I am sure she would want us to forge ahead with this tremendous opportunity to gather together and learn as nurses and technicians.  She was a gifted teacher and nurse and loved nothing more than spreading her knowledge and passion in her own unique way for the profession and people she loved.
Moving forward with our conference I am pleased to let you know you that we will have a dear friend and colleague of Louise's, fondly called "H" by her, here with us this year. Harold Davis will be joining us for the 2019 conference.  Following on from the VNCA conference, Harold will be presenting different topics and the updated program will be released in the coming days. We hope you will join us at this event, not only to remember and celebrate Louise and her legacy to veterinary nursing but to meet some new friends along the way.
With these changes early bird registration will be extended until May 24. If you have any questions regarding the conference, please don't hesitate to contact me on t.farry@uq.edu.au or phone (07) 5460 1834.
The conference will feature two international guest speakers, Megan Brashear and Harold Davis. 
View conference brochure (PDF, 608.9 KB)

Megan Brashear
Megan has worked in emergency and critical care since 2000, and currently works as the Small Animal Nursing Manager at the Purdue University Veterinary Teaching Hospital in West Lafayette, Indiana. Her special interests include helping technicians and nurses to learn to think critically through case studies and hands-on learning and to gain confidence in their knowledge and skills.

Harold Davis
Harold Davis, BA, RVT, VTS (ECC) (Anesth & Analgesia) is a Registered Veterinary Technician who grandfathered in to take the California Animal Health Technician Examination.  He was also certified in Florida as a Veterinary Technician. He is a graduate of California State University, Sacramento with a Bachelor of Arts degree in Biology.  Harold has been in the profession for almost 43 years and was drawn to the profession because of a love of animals and an interest in medicine.  Harold has worked in full service veterinary clinic at a local humane society, general daytime practice, private emergency practice and until July 2018 was the Manager of the Emergency and Critical Care Service at the UC Davis William R Pritchard Veterinary Medical Teaching Hospital.  He worked at UC Davis for close to 36 years. Prior to managing the Emergency Service, he was an ICU technician, coordinator and instructor in clinical practice for all first thru third year veterinary students, and he was the emergency service supervisor.  Currently he is a veterinary practice educational consultant/lecturer providing in hospital continuing education opportunities.
As co-founder of the Academy of Veterinary Emergency and Critical Care Technicians, Harold was instrumental in working with and obtaining from the North American Veterinary Technicians Association (Now known as the National Association of Veterinary Technicians in America (NAVTA)) provisional recognition for technicians as specialist.  This was the first organization to receive this acceptance.  He is also a charter member of the Academy of Veterinary Technicians in Anesthesia and Analgesia.  Harold is a former member-at-large to the Board of Directors for the Veterinary Emergency and Critical Care Society (VECCS), having also served as treasurer and president.  Harold is the first non-veterinarian elected as president of this 5000 plus member organization.  Harold says that one of the highlights of his career was being selected to serve on the Board of Directors for the North American Veterinary Community; he is Vice President of the Board and Chairman of the Earl Rippie Veterinary Technician Scholarship committee.  Harold is a member-at-large on the Executive Board of NAVTA.   Harold has served on several continuing education program committees for various organizations such as AAHA, ACVIM, VECCS, and UC Davis.  In 1985 Harold was appointed by California Governor George Deukmejian to serve on the Registered Veterinary Technician Examining Committee, a subcommittee of the Veterinary Medical Board.  Harold was elected as Chairmen and Vice Chairman; he served a record fifteen years on that committee.   He was on the editorial board for the Journal Veterinary Technician. Harold is the recipient of many awards and honors.  He is a national and international speaker having spoken in eleven countries.  Harold has published several book chapters, journal articles and is currently working on the second edition of his co-edited book entitled Advanced Monitoring and Procedures for Small Animal Emergency and Critical Care.
Sponsors
Provet
B. Braun
Animal Industries Resource Centre
Hill's

Venue
Advanced Engineering Building (St Lucia)